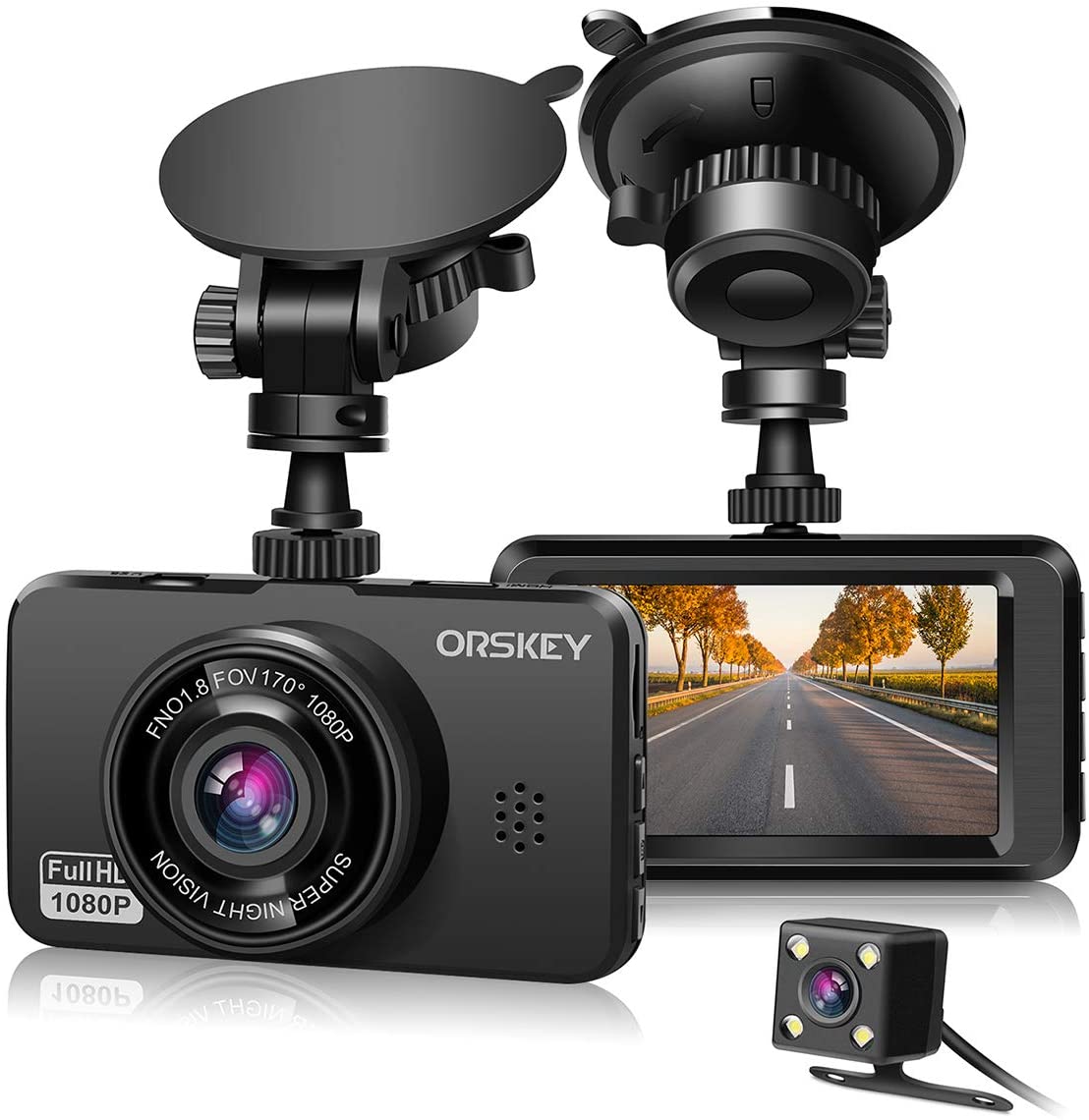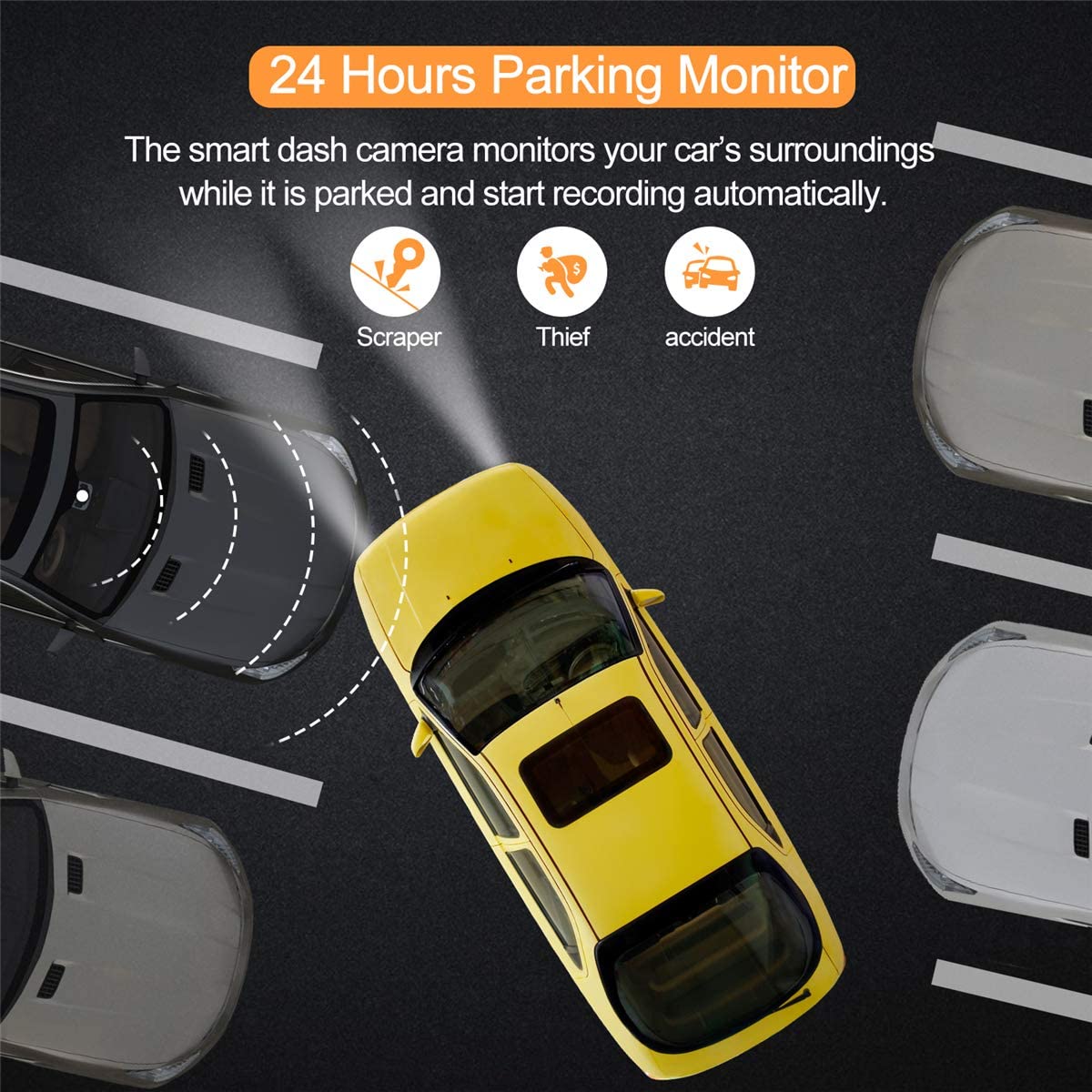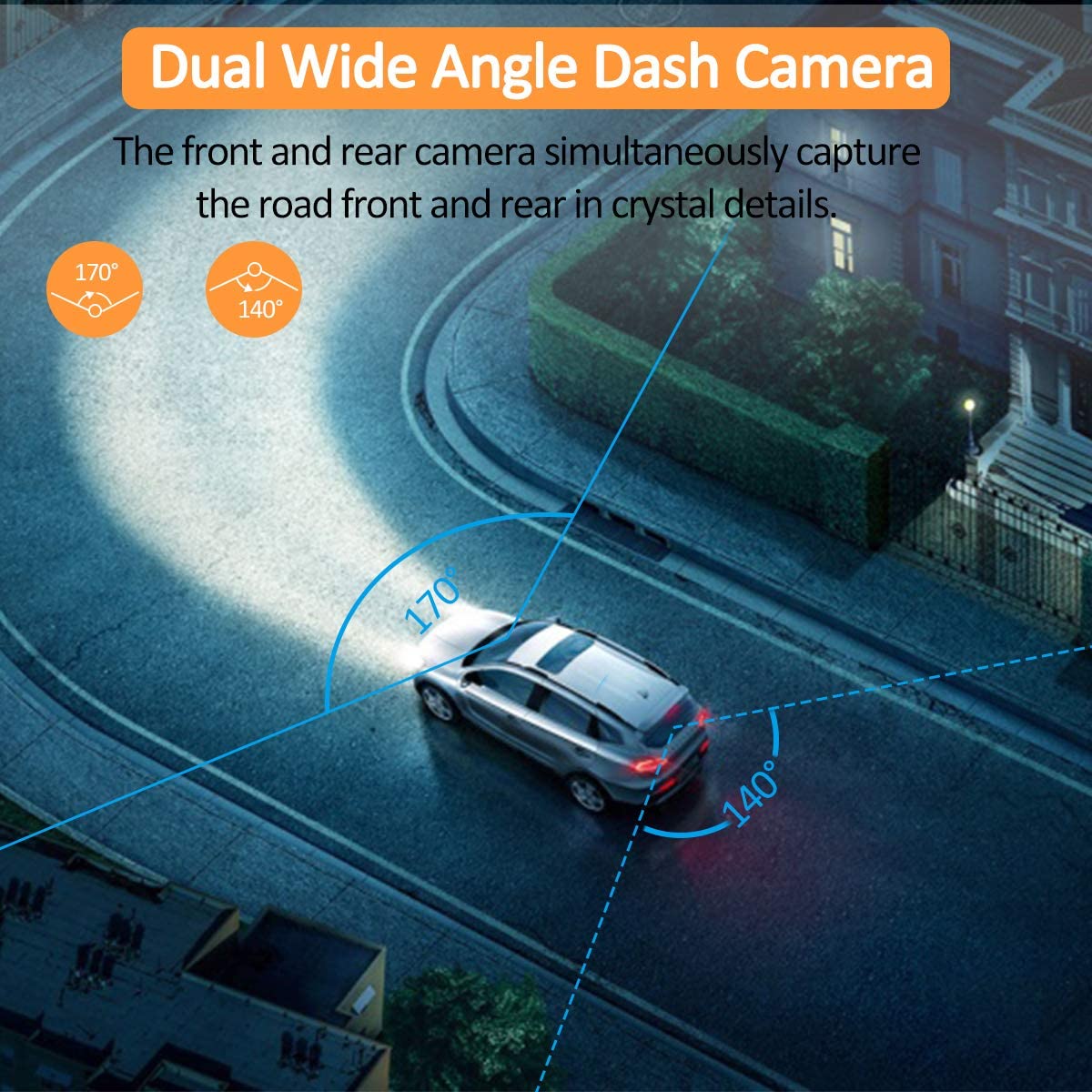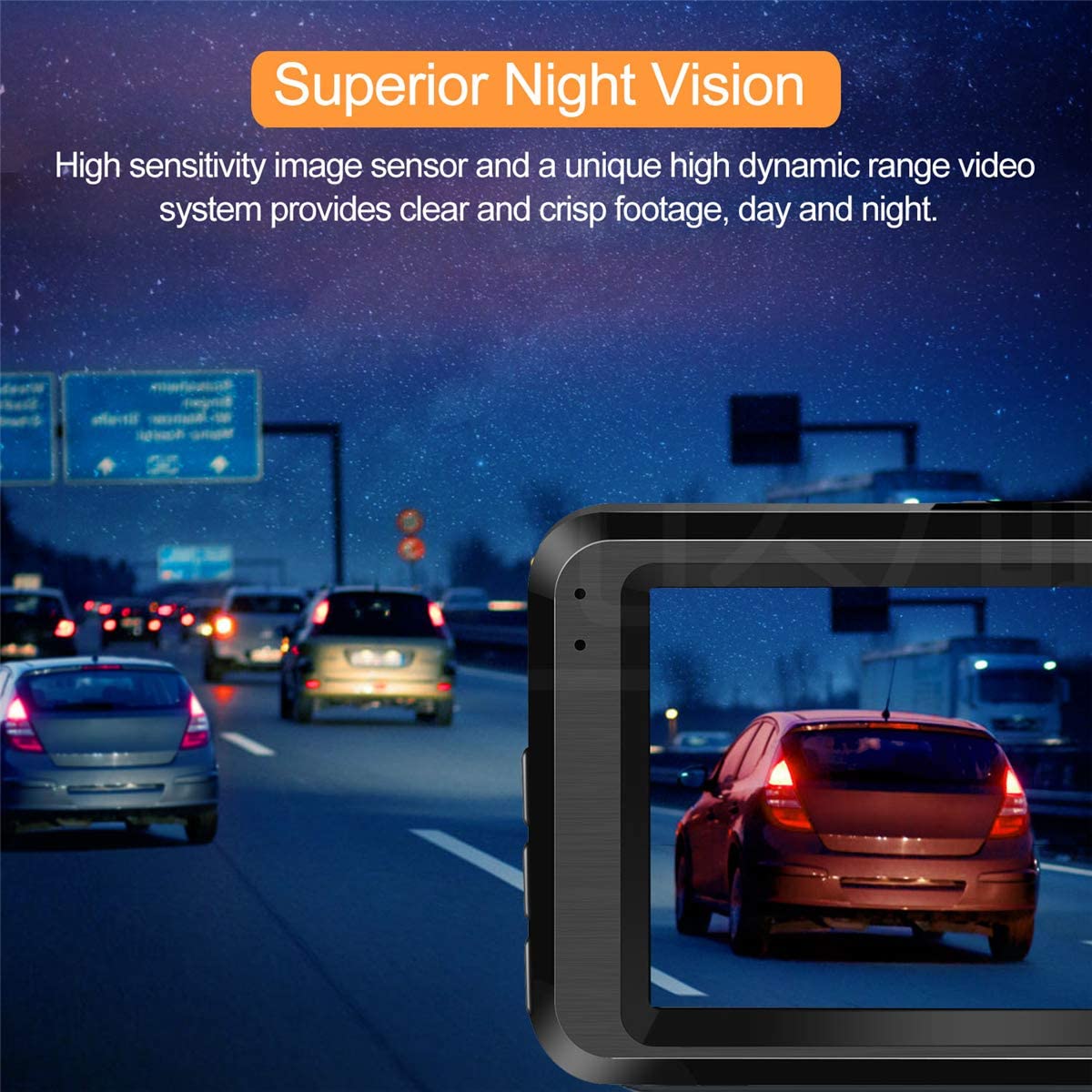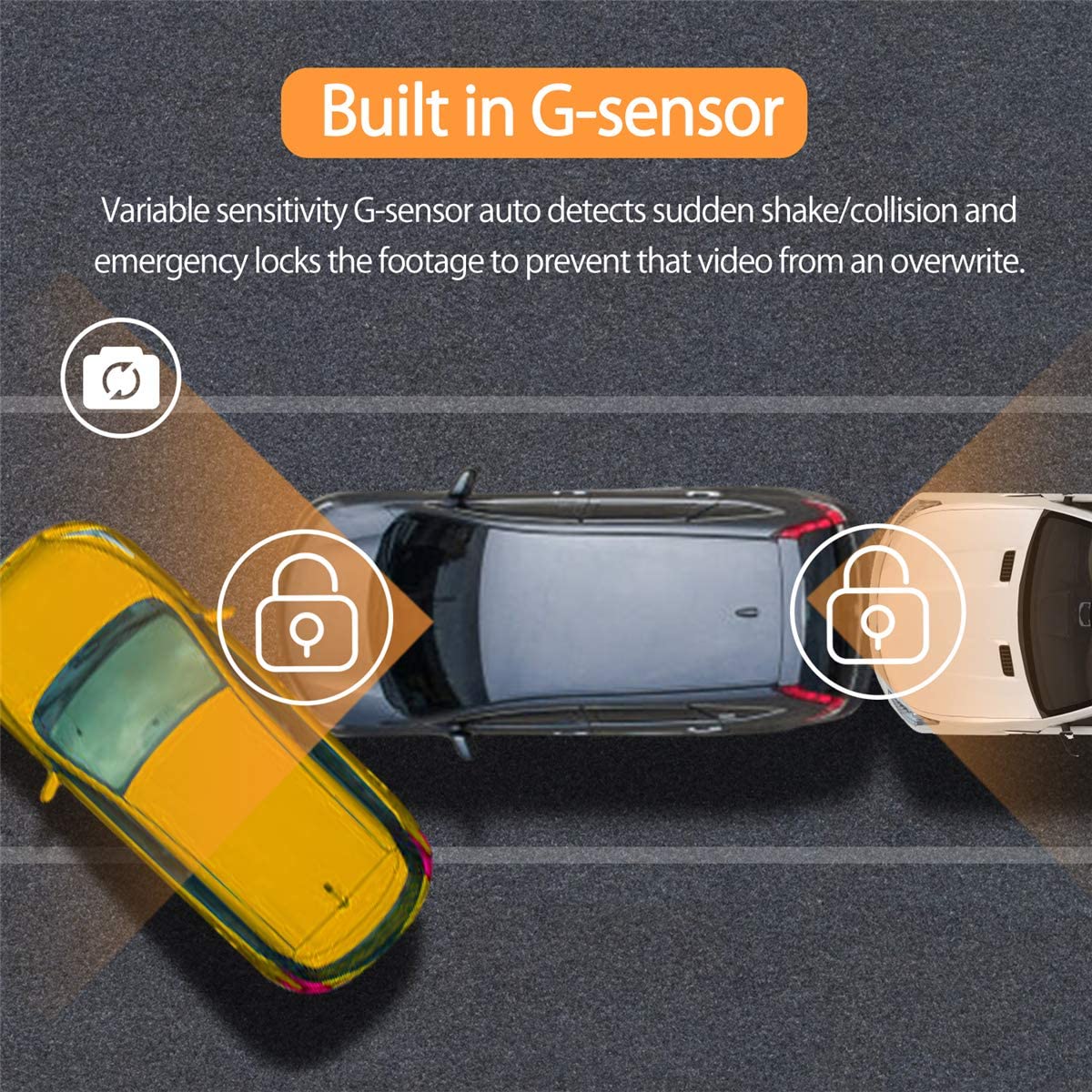 ORSKEY S900a Dash Cam 1080P Full HD Front and Rear 170° Wide Angle Sony Sensor
Orders on the website to get a Free 32G SD card and an extension cable for all dashcams with a rear camera


Key Features
 
Dash Cam Front and Rear
Both front and rear camera with super crystal full HD resolution and 170° wide-angle lens simultaneously captures all details on the whole road in super clear definition, give you complete peace of mind while driving your vehicle.
Super Night Vision
With the 

super night vision technology

, the dash cam can capture clearer videos and photos even in low-light night conditions. F/1.8 largest aperture available, 6-glass wide-angle lens and high sensitivity image sensor.
High Dynamic Range
Equipped with HDR technology, the camera will balance greater details in dark and highlights to supply a high-quality image. High dynamic range technology is able to restore the true color of objects to the greatest extent.
Premium Functions
This dual car camera equipped with loop recording, G-sensor, parking monitoring, motion detection, HDR function, provides you with multi-scene requirements and a safe driving experience.
Additional Features
24 Hours Parking Monitor: Parking mode monitors your car's surroundings while your car is parked and the engine stopped. The dash camera will be activated and start to record when detects a sudden bump or impact to the car. Note: If your car is parked for a long time, please use it with a hard-wiring kit. The recorded video won't be overwritten.

Seamless Loop recording: Seamless Loop recording will record the video on 1 /2 /3 /5 minutes clips and automatically overwrites the oldest clips with the newest videos.

Waterproof Rear Camera: Wide angle waterproof backup camera provides you a clear image of what's behind your car, with a premium reversing system, which will be the eye behind you, a low-profile witness.
Specification
Color: Black
Are Batteries Included: Yes
Brand: ORSKEY
Screen Size: 3 Inches
Video Capture Resolution: 1080p
Display Type: LCD
Mounting Type: Surface Mount, Wall Mount
Connectivity Technology: NO
Battery Cell Composition: Lithium Polymer
Frame Rate: 30 fps
Package Include
1X ORSKEY Dash Cam
1X Rear Camera
1X Car Power Cable(6 meters, may not be long enough to install the rear camera, but an extension cable is offered as a gift when purchasing this dash cam)
1X Micro USB Cable
1X Car Mount
1X 32GB SD Card(C10)
1X User Manual
FAQ
Question 1: Does it have a microphone, and how good is the microphone if so?
Answer: It has a microphone and it picks up sound rather well and can be turned off if needed.
Question 2: Why the camera keeps turning itself off?
Answer: Please format the sd card and reset it.
 
Question 3: What is the difference between S900 and S900a?
Answer: S900 has an SD card included. S900a doesn't include an SD card.


Question 4: Does it have an app that is compatible and easy to use on a MacBook Pro?
Answer: It can easily to use on a Macbook Pro. It can play with VLC Media Player.


Question 5: Why do my recorded rear camera videos play the opposite way? 
Answer: The rear camera lens uses mirror mode. So it can look like as you saw.


Easy Installation
The materials and design of the ORSKEY Dash Camera have been selected to ensure the camera is easy to mount and will stay in place while driving. The dash camera doesn't require any exhausting methods to install
Warm Tips:
Please adjust the sensitivity of G-sensor to Low or turn it off , the video file will be easily locked when your car brake, even if the loop recording function of the dash cam is turned on
To ensure seamless video recording, please kindly turn off the "Motion Detection" function while driving.
When the dash cam prompts 'SD card FULL', it will turn off automatically to remind you to format sd card and reset it. Please follow these steps to solve the issue.
1. Turn off G-sensor, motion detection and Parking mode
2. Please use the Lock function when you need to save a video without being overwritten
Support
Customer Service:

 

24/7 chat support
Return Policy:

 

30-day money-back guarantee
Warranty:

 

1-year warranty for all dash cams and 2 years for accessories
Confirmation:
Once customer place the order, a confirmation letter will send to the customer.And we will start to prepare your order immediately once the order is verified.
Processing:
All orders will be dealt with within 1-3 workding days.Orders will not be dispatched during weekends or holidays. 
Shipment:
Once the order is shipped out, customer will receive the tracking number of order shipping. It will take around 7-12 working days to be delivered via E-pack.
Affected by Covid-19, there will be some delay on the delivery.
Please note that, total delivery time= processing time+shipping time.
Shipping Cost:
Free shipping to all over the world.
Tax:
The price is tax included. Customers don't need to pay extra tax. 

Contact US:
Our customer service working hours:
Mon - Fri, 8:30am - 10:30pm
Sat - Sun, 9:30am - 9:30pm
E-mail:info@orskey.com


If you have any questions, please feel free to contact us, we will reply as soon as possible.
Once you have your cart ready to go, you can head over to the checkout page to continue with your purchase. You will be asked to fill in your shipping/invoice details.
We accept all major credit cards and Paypal. However, if you pay Paypal, you do not need to own a PayPal account. 
If you run into any problems during this procedure, send us an e-mail to info@orskey.com and we will get back to you as quickly as possible.